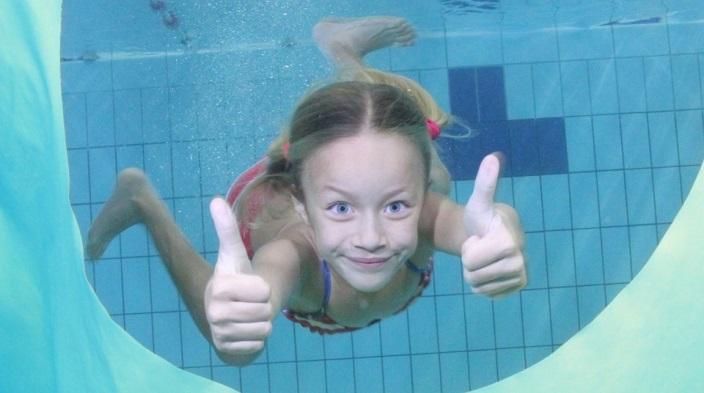 2252 day ago
Make swimming even more fun by playing with the Whistlecopter toys such as the Bubble Gun. This is one of the best toys to play with while at pools since children can enjoy shooting colorful bubbles while hearing the bubble gun play music. They will also be the center of attention while playing with their bubble gun. Many mothers and dads have told us that their child loves their bubble gun. Aside from providing loads of fun, here are some of the various benefits that swimming provides to children:
If you're looking for a low-impact exercise for your family to engage in, this could be one of the best activities for them to try. Additionally, swimming is a more effective exercise compared to others; plus, you can also do this anytime – if it's hot, you can swim outdoors and during the colder months, you can swim at indoor pools. There is also a minimum of equipment required so the cost is low.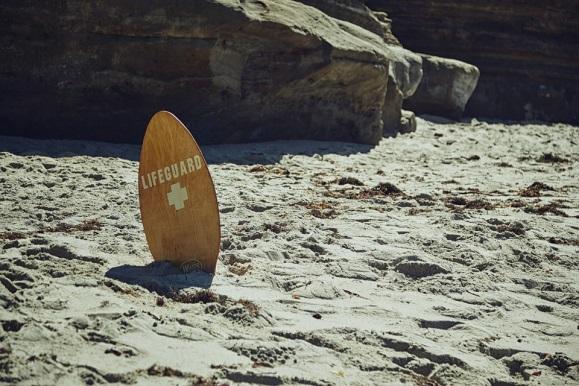 In the United States, swimming is known as the third most popular sport and it's an activity that anyone can enjoy regardless of age and ability. Swimming is a form of water therapy that is highly beneficial for one's overall health; it helps cure and prevent certain conditions while helping one keep cool especially during the summer. In fact, encouraging your children to learn how to swim will benefit them significantly.
It Promotes Physical Health and Strength
Swimming improves one's overall health; it is most known for reducing the risk of obesity in children, thus preventing juvenile diabetes since this is connected to obesity. This activity also helps enhance one's strength, flexibility, blood circulation, as well as lung capacity while also removing the stress, stiffness, and pain from the joints which causes one to relax. It also promotes heart and lung health which is beneficial for children so they can have a higher level of stamina.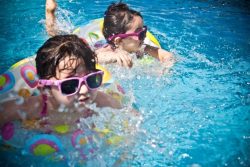 Swimming is also great due to the cardiovascular benefits that it provides, promoting heart and lung health for everyone. That means no worries about the weather outside. This sport is also an activity that can help anyone with their asthma; however, if you or your little one has this, it is best that you first discuss swimming with your health care specialist or doctor before engaging any pool activities.
It Promotes Safety
According to the Safe Kids organization, drowning is second among the leading causes of death of children ages fourteen and below, which is why learning how to swim is highly encouraged for children. Water is everywhere and drowning may happen even in small bathtubs, so it is crucial that your children are comfortable in and around water so they will know what to do in certain situations.
It Improves One's Emotional Health
Swimming is beneficial to one's emotional health not only because it promotes family bonding; but, it is also a natural therapy since it is more relaxing than most other forms of exercise. Additionally, studies have shown that those who swim tend to exercise for longer periods of time since they really enjoy this activity. Swimming also naturally improves one's overall mood while targeting depression and other mental health issues. So why not spend time together as a family by swimming with your children to have good emotional health; also, make your quality time more fun at the beach or pool by playing with the Bubble Gun.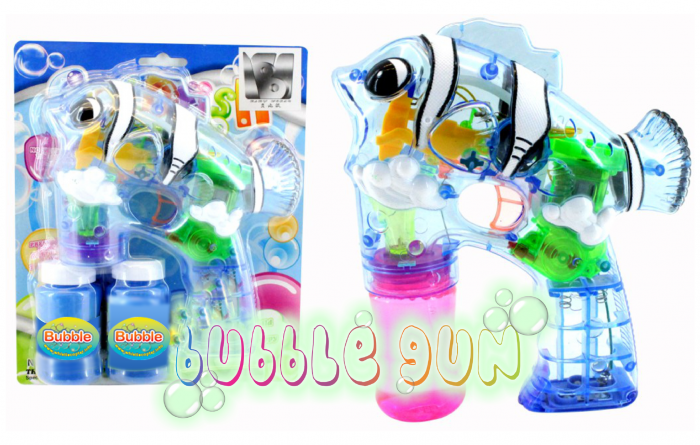 It Enhances One's Social Skills
Whether your children are enrolled for swimming classes or not, their social skills can still be developed through swimming. If they attend swimming classes, they will be grouped by ages and abilities and they will be interacting with different people outside of school; this will help them learn some of the necessary social skills that they will need and they can even form new friendships. On the other hand, if your children will not attend any classes, you can still swim together as a family and they can still learn social skills since you will be spending quality time together.
Spring is back – the weather has become warm enough for swimming and now that you know the benefits that this activity provides, why not engage in this sport as you spend time with your children. Make your swimming time more enjoyable with the Bubble Gun toys from Whistlecopter too; these toys come in two bright colors which are peach and blue, plus these are designed after Nemo and Dory which are two popular characters from Disney movies Finding Nemo and Finding Dory. Just like every other Whistlecopter toy, the Bubble Guns are also made from the highest-quality materials; which is why these are extremely durable and long lasting, allowing families who play with these enjoy them for longer periods of time.
Moreover, these Bubbleguns are known to be among the coolest toys you can see in the market since these are compact and built for easy grip, plus it plays music when one pulls the trigger to shoot bubbles! Get your own Bubble Guns now for your children to have the most enjoyable and unforgettable time with your family at the beach pool or just in the back yard.