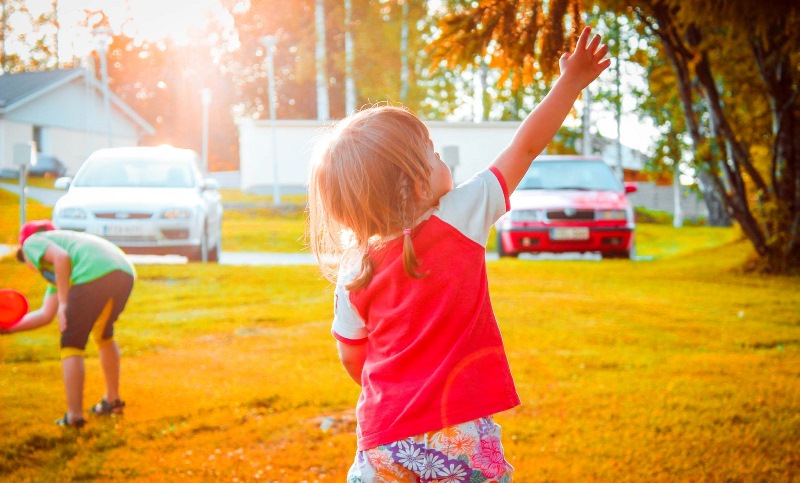 2320 day ago
Another school year has ended and the glorious months of summer are here again. During this period, you will need practical yet fresh and fun ideas to keep the little ones entertained. Otherwise, if you are not able to prepare some activities for the long vacation, they may either whine about being bored. Or worse end up facing their computer screens all day. While you still have time, create a list of activities for your children and family for this summer. Make things more fun by allowing your children to be involved in deciding what summer activities to enjoy.
What are the things that your children like doing together with the whole family? Consider including some of these on your summer to-do list and also include some things you haven't tried yet. If you need additional ideas, here are some activities that you may consider: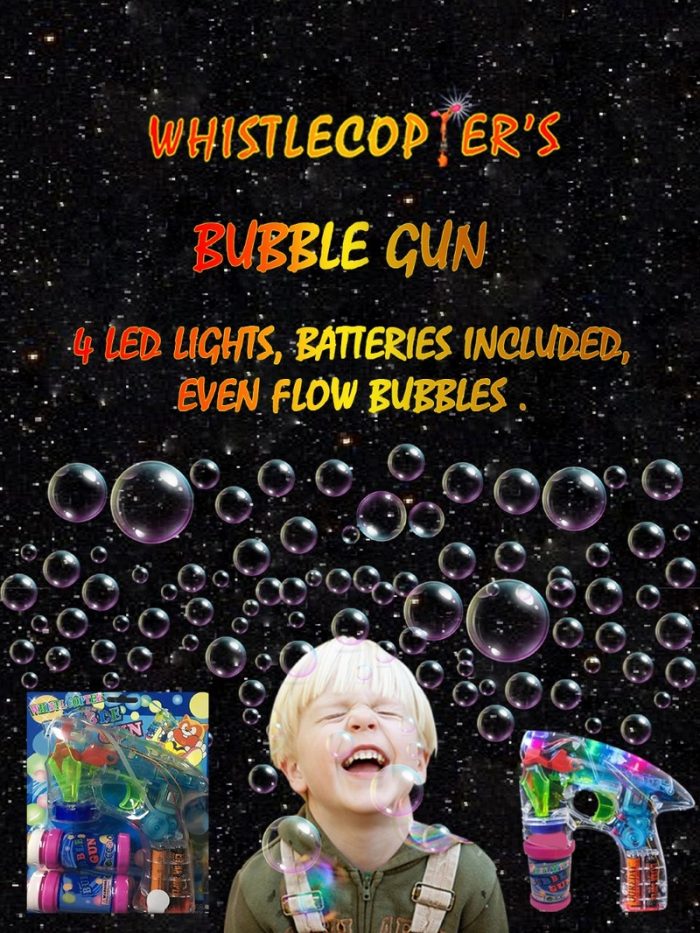 Make Crafts with SeashellsOne of the best things that you and your children can experience as a family while on the beach is collecting seashells. This is a very enjoyable activity for the little ones since they will get the chance to see various kinds of seashells as they walk by the shore. This creates a great opportunity to talk and bond. After this, your children can create cool things using the shells. They can string the seashells to make a bracelet, or paint them to create decorations that they can display at home. The only things they will need for crafting are glue, paint, glitters and other various materials, and of course, their creativity. Another fun activity they can engage in while at the beach is playing with Whistlecopter's Bubble Gun toys. The little ones can have fun by shooting hundreds of bubbles in the air while enjoying the sun and the sand on the beach.
Hold a Movie Night With all the Trimmings
Hold an outdoor movie night with the whole family and invite your children's friends over as well. Begin the movie night by directing your guests to the area where the activity will be held. Keep them occupied with a game of movie trivia. For snacks, you can put up a popcorn stand. Lay out a big batch of plain popcorn then also prepare a variety of flavoring and spices for everyone to customize their own snack. Additionally, you can also prepare assorted fruit juice so your guests can have some choices for their drinks. End the movie night by playing with Whistlecopter's Alien Rocket Copter and entertain everyone with these cool LED toys that look like fireworks when launched.
Go Hiking
Summer is the season when the weather is most clear and this is the perfect time for you to explore Mother Nature. Head outdoors and take a hike with the whole family; appreciate the landscape and teach your children about wild flowers and plants as well. Take your camera with you so you can capture the best views, as well as the memories of your family time. Also, don't forget the essentials such as your map, compass, first-aid supplies, packed food, extra water, sun protection, and insect repellent. If you will go camping for a day or more, be sure to bring extra clothing, tent, flashlights, and fire starter. Make the day more enjoyable by bringing some Whistlecopter toys such as the Whistle LED Copter and the Original Copter.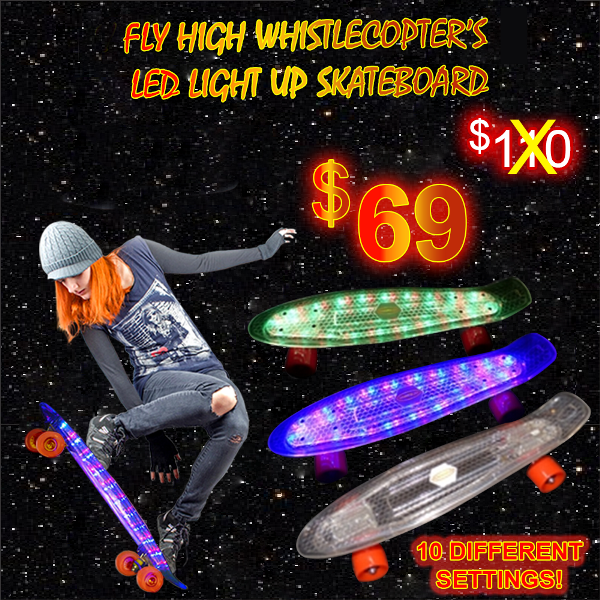 Feed the Ducks
Bring a roll of bread and head to the park to feed the ducks. This will definitely be fun and entertaining for the whole family since you can also bring and a picnic. The whole family can enjoy a lot more by playing with the Whistlecopter toys too. If you live close to the park, you can head home with the LED Skateboard from Whistlecopter; this amazing toy can light up your way even at night with its brightest LED lights. Just be sure to charge this for two to three hours before using it to enjoy skateboarding; the battery lasts for as long as seven to eight hours.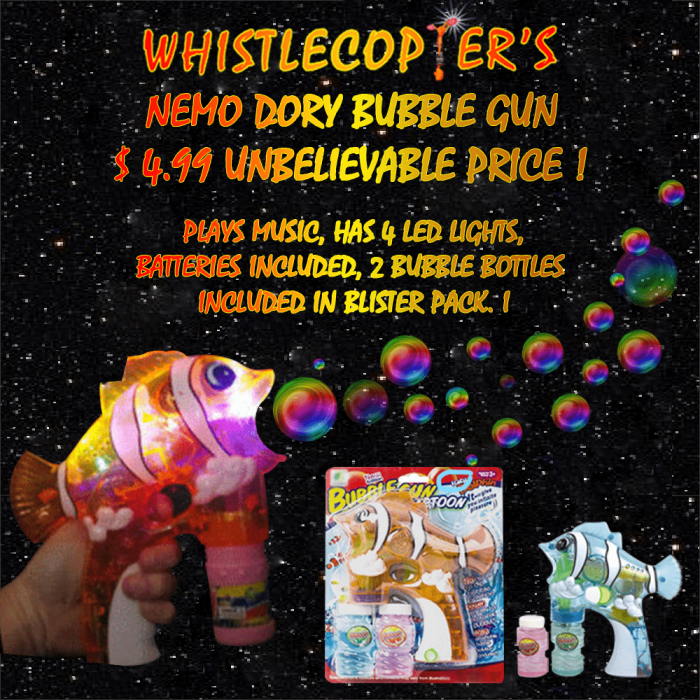 Start a Lemonade Stand The sun is up and everyone needs to keep cool with cold drinks which is why a lemonade stand is a hit during the season. Teach your children about business with this classic summer activity: put up a lemonade stand in front of your house and keep the little ones busy all day. First, prepare all the necessary things such as the lemonade, ice, plastic cups, and more. For the banner, you can order one online or if you want to make your lemonade stand more authentic, you can paint your own banner together with your children. To attract more customers to your lemonade stand, you can also shoot bubbles with Whistlecopter's Clown Fish Bubble Guns; which are the Nemo Bubble Gun and the Dory Bubble Gun. When summer is done, count the money that your children have earned from the lemonade stand and allow them to buy something they want as an award.