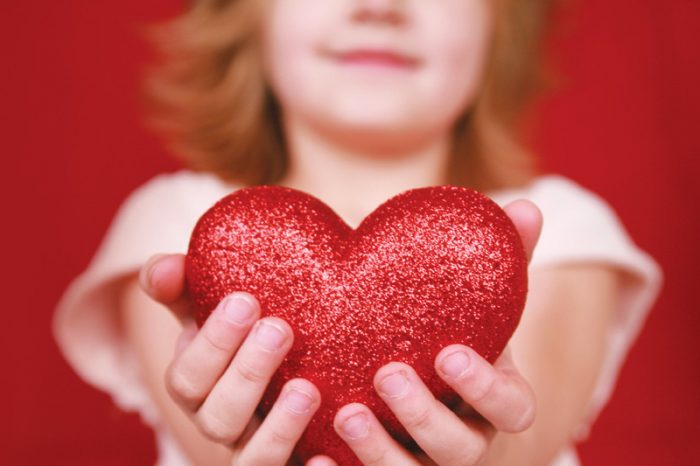 2486 day ago
Each year on the 14th day of February, many people, especially couples, spend time together during Valentine's Day and express their feelings by having dates, dinners, as well as exchanging gifts, chocolates, cards, flowers, and more. In fact, this is the feast day of Saint Valentine in commemoration of his martyrdom during the third century. But do you know who Saint Valentine is, and have you ever wondered why this day is celebrated and why it is a popular tradition to everyone? Get ready for Valentine's Day and learn some of these fun facts together with your children.
The most famous theory about the history of Valentine's Day comes from the 3rd century in Rome. Emperor Claudius prohibited men from marrying during the period of war since they were better as soldiers than husbands providing for their family; since this was against Bishop Valentine's wishes, he secretly held weddings for young lovers and because of this, Saint Valentine was imprisoned and sentenced to death.
While he was imprisoned, he passed a note to the daughter of his jailor and the letter was signed "from your Valentine". However, other stories claim that Saint Valentine was executed for helping Christians escape Roman prisons where they were brutally tortured.
Approximately, one billion Valentine's Day cards are exchanged annually. Next to Christmas, Valentine's Day is the second most famous card sending day of the year.
Did you know that on Valentine's Day, around fifty million roses are given around the world?
The city of Verona in Italy receives about a thousand letters that are addressed to Juliet each year on Valentine's Day since this is where Romeo and Juliet – the popular young lovers in Shakespeare's play – came from.
Have you heard the phrase "to wear your heart on your sleeve"? This was popularized due to a practice during the Middle Ages; young ladies and gentlemen selected their Valentine by drawing their names from a bowl. For a whole week, they had to wear the name they picked on their sleeve.
In the late 19th century, the first Valentine's Day chocolate box was made by Richard Cadbury for his beloved. The box was made more unique and special since its lid was decorated with his paintings.
85% of all cards sold during Valentine's Day are purchased by women.
For those who are not in a relationship or married, pets are not just pets – they're family. This is why surveys show that pet owners in the United States are willing to spend more than $703 million to buy gifts for their pets. Also, there are more than nine million people who purchase Valentine's Day presents for their pets.
Out of a hundred people, the number of women who buy flowers on Valentine's Day is 27 while the number of men is 73.
Aside from couples, teachers usually are the ones who receive the most presents on Valentine's Day. Next to the teachers are mothers, children, friends, and pets. If you're thinking of gift ideas for children on Valentine's Day, consider giving the Whistlecopter toys – we offer a plethora of toys such as the Original Copter and the Rocket Copter and Alien Rocket Copter; some of the coolest toys which will surely entertain any child. The Whistlecopter not only lights up like fireworks in the sky but also Whistles on the way up !
Sometime during the 1500's, King Henry VIII proclaimed that the 14th day of February was a holiday; he had most of his wives sentenced to death because none of them gave birth to a son.
Red roses are the most common flowers to give during Valentine's Day since these were the favorite flowers of Venus, the goddess of love.
Cupid is the most important and popular icon of Valentine's Day. In Roman Mythology, Cupid is the son of Venus and Mars and is known as Eros in Greek Mythology.
During the Victorian era, signing a Valentine's Day card was considered bad luck.
The number of wedding proposals on Valentine's Day reaches an average of 200,000 yearly since proposing on this day is more romantic and memorable for a lot of people.
The number of candy hearts produced each year reaches around eight billion; when arranged into a straight line, these are enough to stretch from Rome in Italy to Valentine in Arizona, then back again.
Generally, men spend twice the amount of money than women do for presents on Valentine's Day; a man spends an average of $130 for this day.
Today, Valentine's Day is celebrated in most countries all over the world; different cultures also have their own ways to celebrate this occasion. In some places, this day is spent by expressing love between family members and friends instead of being together as romantic couples, and some of the traditions include gift giving to children.
If you plan to give your children some presents for this day, giving the Whistlecopter toys is a great idea since you can choose from a wide range of cool toys such as the Original Copter, Glow Copters, Lightcopter, LED Copter, and the Bubble Gun. To make things more fun, you can play with these amazing toys with your children.