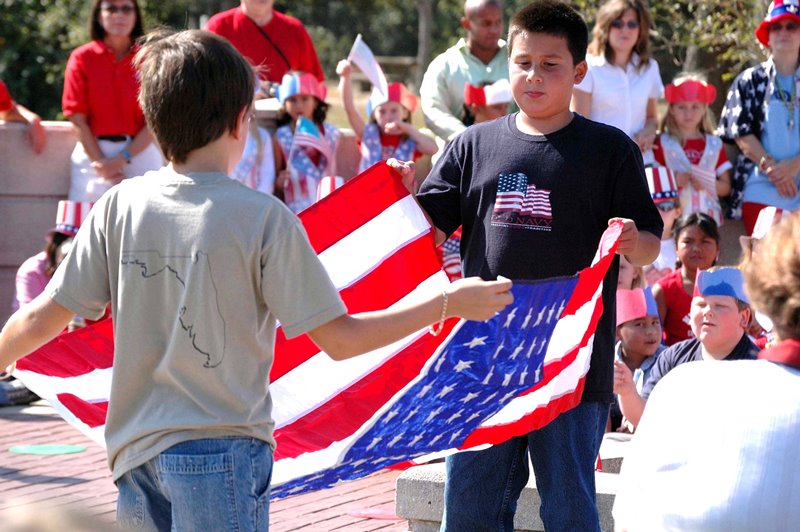 2190 day ago
Memorial Day was first commemorated in 1868 when a Union general declared the 30th of May to decorate the graves of the Civil War soldiers who lost their lives; after the First World War, this became a holiday to honor all Americans who passed away during the war. In 1971, it was declared by President Richard Nixon that the last Monday of May is a federal holiday to honor the people who lost their lives while serving the armed forces during all wars. Children may not fully understand the importance of this holiday because for most people, it is simply another day off or a day that marks the beginning of the long-awaited summer vacation. One of the things to teach your children is why we should celebrate this holiday and to honor and respect the country's military.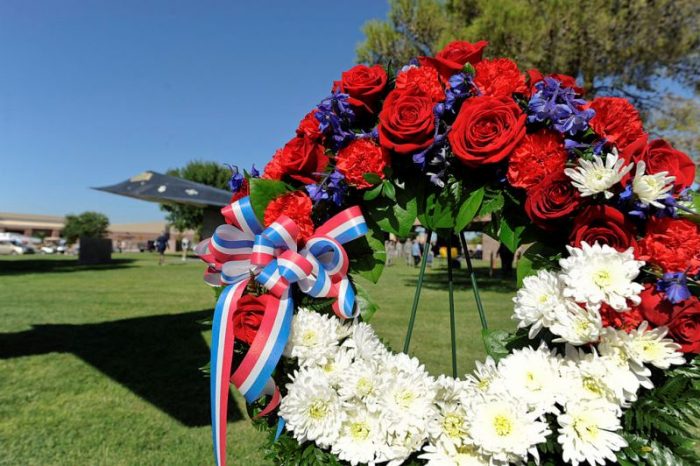 Today, Memorial Day is still a time for everyone to commemorate and honor all the men who have passed away as they served in the United States Armed Forces.
Consider engaging in one of these Memorial Day activities while you teach your children the importance of this day:
Visit a National or Local Cemetery
Another great idea is to have your little ones pick out flowers or create a little wreath that can be offered to the veterans; however, you will have to consider that visiting a cemetery may be very unusual or even frightening for your children, so make sure that they are ready before visiting the area.
The most traditional way to honor the people who fought for our country during the war is to visit their graves and offer flowers to them. It would also be great to take your children along with you to visit the heroes of the country since it is a great way to help them understand the significance of Memorial Day.
Read books about Memorial Day with your Children To help them Understand
Aside from learning some facts about Memorial Day, children will definitely have a better understanding of this celebration when you read stories about this day together. Some of the best children's books about Memorial Day include Memorial Day Surprise which was written by Theresa Martin Golding, Memorial Day by Mir Tamim Ansary, and The Wall by Eve Bunting.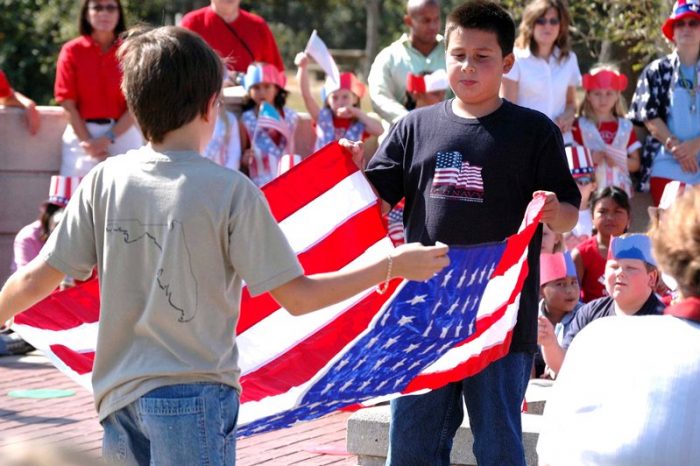 Teach your Children how to Fly the Flag and Fold it
While the flag is raised, practice saying the "Pledge of Allegiance" with your little ones and explain the meaning of this. For older children, you can teach them how to properly fold the flag.
The flag is an important symbol of our country and this is why children should know the importance of flying the flag during this holiday. Be sure to let them know that when flying the flag, it must be at half-mast until noon time since this shows that the country is mourning; for the remaining time of Memorial Day, it will be raised to full mast.
Send cards and care packages to soldiers You will Feel Great
While Memorial Day is a time for us to remember those who have died, you can also honor those who live today and continue to risk their lives defending and fighting for our country. Send them care packages, supplies, comfort items, and have your little ones create a small present such as a letter of thanks or a handmade craft to show your gratitude for their service. Military personnel will greatly appreciate everyone's thoughts on this special day and after your family does this you will feel great.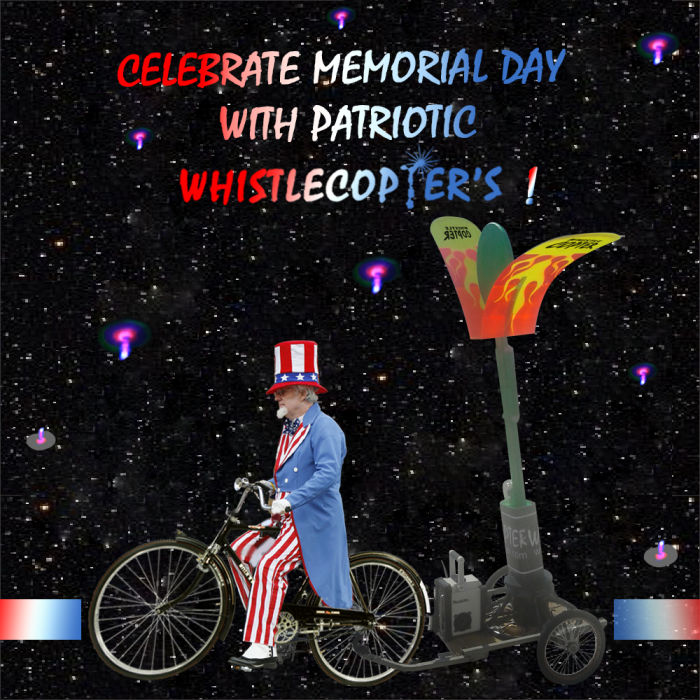 Spend the Day Together as a Family
Since Memorial Day is also a day off for everyone in the family, why not gather and spend the day together and simply enjoy each other's company. Spend the day by attending local community events or you can bake American-themed desserts, create patriotic crafts, practice the Pledge of Allegiance, or sing patriotic songs such as America the Beautiful and Star Spangled Banner.
In the evening, you can enjoy dinner together and head out to continue celebrating Memorial Day by playing with the Patriotic Whistlecopter. These are like our regular Whistle Copters but the Patriotic Whistlecopter toys are specially designed to commemorate the holiday. The wings of the Patriotic Whistlecopter feature blue, red, and white colors which represent the colors of the American flag; and like every Whistlecopter toy, the Patriotic Whistlecopter is also extremely safe and durable since these are made from high-quality materials which are also non-toxic. Also, you will not have to worry about any dangerous hazards while the whole family plays with the toy. Aside from its safety and durability, it is also very affordable so everyone can enjoy them without having to spend a fortune.
Memorial Day is more than just the beginning of summer or an ordinary occasion for the first backyard barbecue of the season; it is an extremely significant day for the country which is why it is important that children learn how to honor this day.