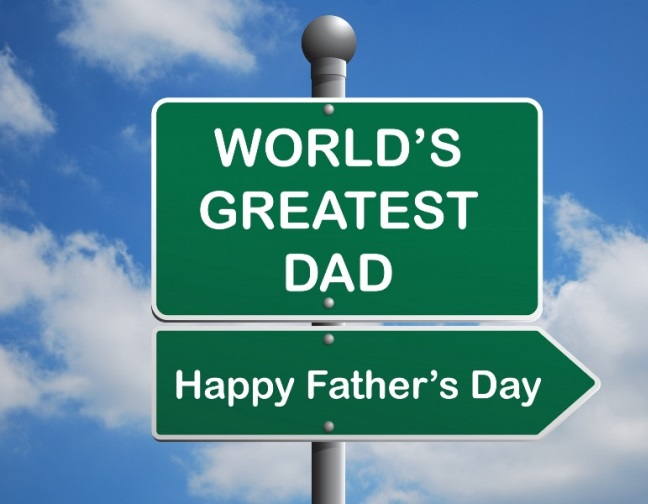 2287 day ago
Have you noticed that Father's Day is just around the corner? This year, it falls on the 18th of June and there is no time left before that day; this means that there is just enough time for you to think of the gifts you will give, as well the various family activities that you plan on doing for this special day. Dad is definitely one of the most special people in your life and it would be great to show him your gratitude by surprising him with a present. Although we all know that it's quite difficult to choose a gift for Dad, you can still get him something that's more unique and special than the usual neckties.
Here are some of the best gift ideas for the greatest fathers out there:
Wristwatch
Does Dad love collecting watches? Why not consider giving him one of those stylish leather watches that feature minimal designs. Classic wristwatches are not only fashionable but these are also made from high-quality materials which make these extremely durable.
Keychain with a Great Message
Personalized gifts are considered as some of the best presents one could ever receive since these are really unique, special, and are made just for the recipient. Get him a keychain with an engraved sweet and touching message from the family; he will surely treasure this plus he will remember you every time he reads the message written on the keychain.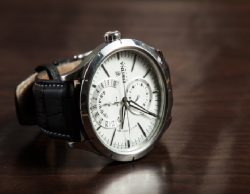 Personalized Handkerchief
A classy linen handkerchief with Dad's name or initials embroidered on it will be perfect to tuck in his breast pocket especially on special occasions.
Noise-cancelling Headphones
Any music lover would love to receive a pair of quality headphones so if Dad loves listening to music, noise-cancelling headphones would be a great gift to allow him to listen to his favorite songs without hearing noise from the surroundings.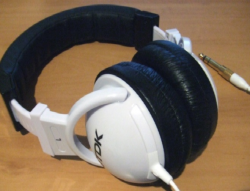 Trunk Organizer for Golf Equipment
Does Dad love spending the days off by playing golf? If yes, then a trunk organizer would be the best gift for him! With this, he can bring everything he needs while keeping everything neat to make things easier and more convenient. This will allow him to spend more time practicing golf than searching for one of his missing glove in his unorganized bag.
Travel Shaving Kit
For the busy Dad who often attends business trips and vacations, a travel shaving kit is the best gift for him. These handy kits are easy to carry and are also convenient since these come with all shaving essentials which will be necessary especially while Dad is out of town.
Whistlecopter's Fidget Spinner
If Dad is often stressed and restless, a great item to give him is Whistlecopter's Fidget Spinner. This is among the hottest toys today since it is known to be effective for reducing one's stress and also to keep one focused. Whistlecopter's Fidget Spinner is not like other ordinary hand spinners in the market since this can have over 200 rotations for every spin; plus, it features bright LED lights that illuminate when you switch on its button.
Ergonomic Work Bag
A new work bag is another great Father's Day present. Consider the bags that have a padded pouch for laptops to keep this protected at all times and those that have side pockets that provide convenience by keeping on-the-go items such as a water bottle.
Personalized T-Shirt
Have a shirt printed with words such as "Best Dad in the World" or something similar; this will definitely make Dad smile and it will also be one of his favorite shirts that he would wear often.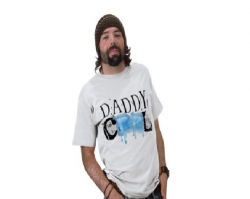 Gift Card
A gift card to Dad's favorite shop is another great gift idea for Father's Day if you are not sure of what to give him, or if you are a last-minute gift-giver since gift cards can be mailed to you within hours after purchase. This also gives him the chance to choose what he wants to get.
Quality Time
Dad would definitely treasure anything you give him, but the best thing you could ever give him is more time, experiences, and memories together since these are irreplaceable. Why not be together as a family for Father's Day and head off somewhere fun and enjoyable? You may choose to head off to swim at the beach, go camping, visit a new shop or eat at a new nearby restaurant, watch a movie, or simply anything that all of you would enjoy. One of the fun things you can do together as a family is to play with the Whistlecopter toys. These amazing toys are absolutely enjoyable, allowing you to be sure that everyone in the family – whether they are children or adults – will be entertained. Additionally, Whistlecopter also offers a wide variety of toys which include the Alien Rocket Copter, LED Copter, and the Bubble Gun; all of these are safe and durable since these are made from high-quality, as well as non-toxic materials.