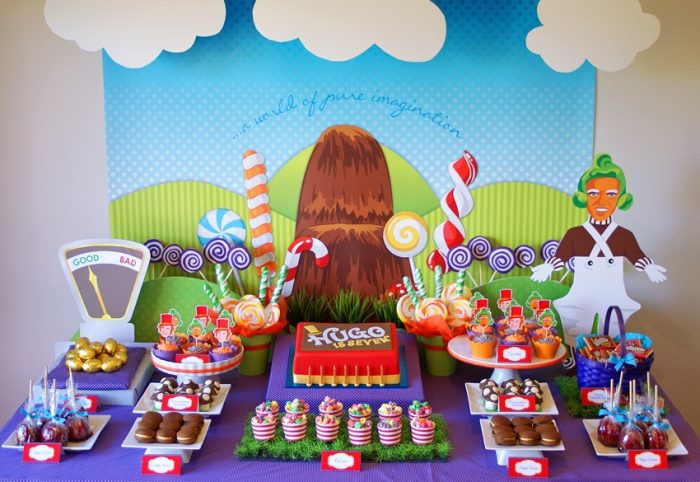 2479 day ago
We all know the Christmas party ideas – sweater parties and exchanging of gifts. These two are fun things we always do and look forward to during the season, but wouldn't it be more fun if you had something more than this to make your party much more exciting? Why not craft your celebration décor instead of purchasing them, or light up the holidays with the Original Copter fun for children as well as adults to have another memorable Christmas season.
Start the holidays right and begin planning your Christmas party with stunning decorations, a satisfying menu, and remember to keep everyone entertained with the Original Copter. So with that, here are some great and unique Christmas party ideas to help you:

Christmas Movie Marathon
Since you will most likely search for holiday movies to watch on Netflix, why not have movie marathons to enjoy with your family and friends? Choose five films or less if your couch buddies do not like long hours of sitting and watching movies; turn down the lights then set your sound system accordingly to make things more exciting. Of course, don't forget the popcorn or maybe some other Christmas or holiday treat !
Masquerade
Make your party dark and mysterious by using dim lights, and then add a lot of gold tones to make it stunning and classy. To set the mood, use candles, torches, or twinkling lights; and for the menu, serve your guest's delicious little finger food like tartlets and cookies since these will be easier to eat while wearing costumes. While enjoying delectable treats, guests will also be able to easily mingle and participate in various activities which will definitely make the party more fun and entertaining. You might invent some party games.
Pets' Christmas Party
Your cats and dogs will look extremely cute when dressed in a variety of outfits, so throw a party for them wearing Santa's outfit, reindeer, or elves! This will be extremely adorable and entertaining; plus, if you can have a photo area with an instant camera for guests to take pictures with their fluffy pets, you will definitely have an unforgettable Christmas this year as well as fun photos to look at after the season that you can send to guests if you take some photos.

Christmas Around The World
Celebrate the diverse cultural backgrounds of your party guests or simply enjoy the season with a hint of different cultures with an around-the-world Christmas party theme. For the décor and menu, do a little research on various nationalities and incorporate these into the party's decorations and meals; additionally, you can also encourage your party guests to wear traditional clothes for everyone to see each country's national costumes.
Gingerbread House Decoration Contest
Turn this fun childhood tradition into a competition during your Christmas party. Make sure that all the supplies for building the gingerbread house are ready and have a few categories such as "Best Construction", "Best Candy Curating", and "Most Creative". Make things even more fun and challenging by using a timer and choosing a theme for the players.

Make things more fun on Christmas by including fun activities in your party, so make sure to entertain everyone with the Original Copter. Whether you choose to have a simple or a grand celebration, you can always go out and play with this amazing toy since it brings a lot of fun for both children and adults. The Original Copter will keep everyone entertained even for a long period of time since these are made to last long and can fly as high as two hundred feet without breaking. Turn your Christmas night into a dream since you will see beautiful lights that look like fireworks when you launch this toy together with your family and friends.
If you are hosting a big party, it is a great idea to take advantage of wholesale deals to have Original Copter toys for each guest; so call us at 305-785-4048 for wholesale inquiries to have the best and merriest Christmas celebration ever.